Home Wi-Fi
Would you like to connect one or more home computers to Idalgo Telecom Internet? Would you like to have wireless access to Internet all around the house?
We have a solution!
Our technicians will set up a Wi-Fi router for wireless connection of your computer and other devices to the Internet. The speed of our wireless network equals to the speed which you choose in your subscription plan. Due to our technology and high quality equipment we can guarantee the speed you choose. The speed of our wireless networks is higher than ADSL connection. Moreover, our encryption technology provides intrusion prevention for your network.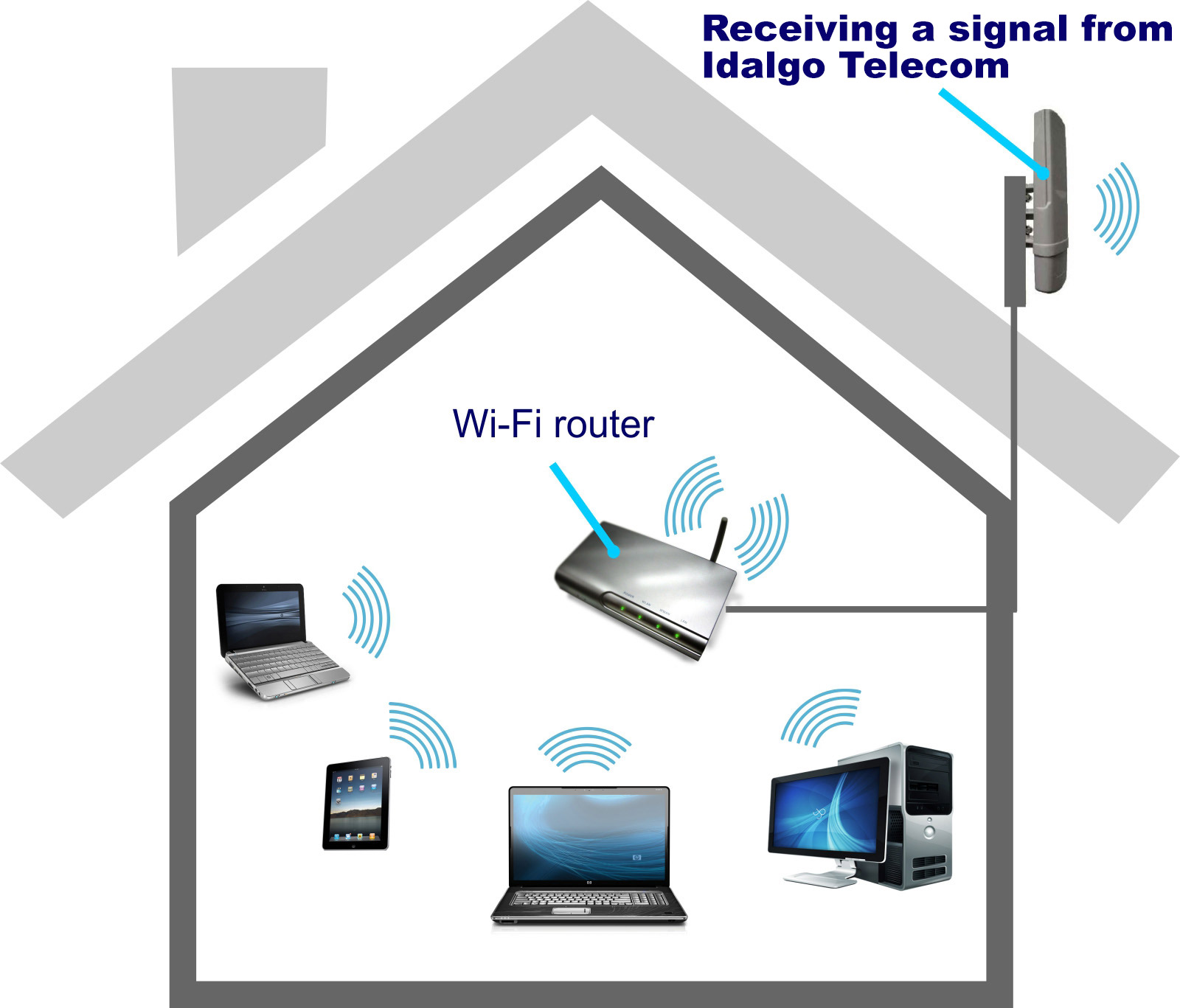 How do we connect?
Our technician will set up a wireless Wi-Fi network in your house while connecting to Idalgo Telecom Internet.
Price *:

€ 1 paid per month
*Cost includes: rental of the Wi-Fi router, transportation cost, installation and configuring of the Wi-Fi router, adjustment of your devices (PC, TV, Playstation, tablet, mobile phone) and the Internet connection.